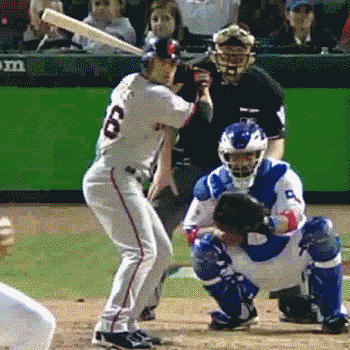 I'm nobody.
I never played baseball beyond grade school.
And I've helped transform the swings, approaches, and careers of multiple major league hitters.
I know about training, but hitting was difficult. And then in '08... There's a guy called Chris O'Leary (a St. Louis fan who kept online flipbooks breaking down Pujols' swing). He's online. He talks about Rotation. He's got video examples of Pujols, and I watched those.
- Andres Torres 2012
With my help...
Most recently, I helped reinvigorate the offense of HSSU, an NAIA baseball team and HBC for whom I was the Hitting Coordinator from February 2016 thru February 2017.
| | | | |
| --- | --- | --- | --- |
| YEAR | AVG | SLG | OBP |
| 2014 | .298 | .412 | .369 |
| 2015 | .263 | .357 | .350 |
| 2016 | .311 | .449 | .400 |
| 2017 | .334 | .472 | .420 |
| 2018 | .286 | .424 | .387 |
| 2019 | .276 | .434 | .354 |
While it pained me to see the guys at HSSU regress after I left, it makes it clear that I know what I'm talking about.
Chris,
I appreciate all u do.
I have nothing but great respect for your passion and conviction.
Stay on plane, my friend.
Kevin Schnall
Coastal Carolina Baseball
2016 NCAA D-1 National Champions
My work is also followed by numerous college baseball and fast pitch softball coaches.
Chris O'Leary on Hitting
My experience with my major league clients began as a result of their finding my analysis of Albert Pujols' swing...
Albert Pujols 2009
Home Run to LCF
...and my flipbooks, which teach the High-Level Swing Pattern, using the numerous swing GIFs I have created, based on my extensive swing clips library.
Juan Soto
2019
I've been working on and updating a number of my pieces...
I have years of experience teaching hitters, coaches, and audiences of all ages about the truth about the baseball swing and how to hit a baseball.
WORLD SERIES PROVEN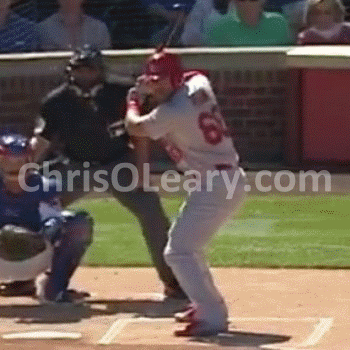 Andres Torres was my first hitting client and put up 6.5 fWAR in 2010.
Most recently, I worked with Tommy Pham of the St. Louis Cardinals.
I also worked with Mark Trumbo and helped him prepare him for his breakout 2016 season.
Simplest Swing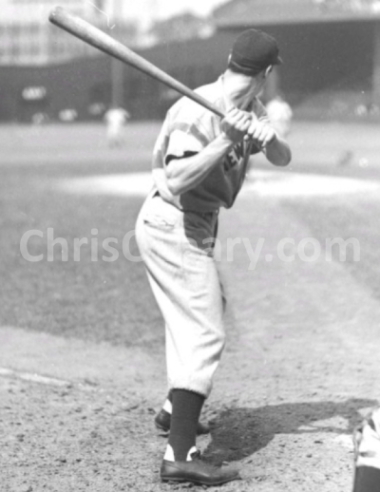 Hitting can be complicated.
Because the high-level swing is VERY complicated.
For a good reason.
But what if someone you know or coach is trying to learn how to just make contact?
That's why I've put together my FREE Hitting Primer, which describes what I call the Simplest Swing.
I got my start in the world of Hitting trying to understand Albert Pujols' swing.
It was quickly clear that he was going to be one of the great hitters, but I couldn't understand what I was seeing. He broke every rule about Hitting that I had been taught.
Fortunately, I was smart enough to abandon what I had been taught and just study what Albert Pujols did.
Over the years, I have produced a number of flipbooks and other analyses of Albert Pujols' swing and, as I come out with new ones, I tend to make the old ones available for FREE.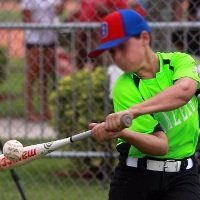 Are you working with a hitter who used to hit for power and average but, around 5th grade, stopped hitting?
A hitter who hits everything to the opposite field? Who can't pull the ball to save their life? Who has a huge uppercut that you just can't fix, no matter what you try?
They may have Bat Drag, the leading killer of swings and dreams.
For both baseball and fast-pitch players.
My sons' struggles with Bat Drag, and the fact that nothing I tried worked, was the thing that drove me to understand the high-level swing.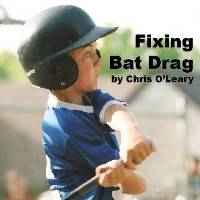 Fixing Bat Drag combines everything I have learned in the subsequent ten years of fixing the Bat Drag in my sons' swings and the swings of their friends and teammates and is GUARANTEED to work.