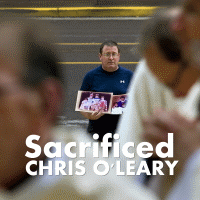 Sacrificed is a podcast about the Catholic sex abuse crisis that picks up, as my story does, where the movie SPOTLIGHT left off, providing a first person, survivor's eye view of the crisis, its aftermath, and toll.
"I listened to your podcast today and I was blown away. Every Catholic needs to listen."

- The Angry Catholic
Each episode of Sacrificed explores and explains — with no punches pulled, no holds barred and, above all else, no enabling — the misdeeds and broken promises of the Catholic Church, including VOS ESTIS, the Pope's bill of rights for survivors.
Sacrificed Podcast
I was sexually exploited, abused, and assaulted — raped — by a priest. Then, when I went to my Archdiocese for help, that's when things got REALLY bad.
Which is why, at the heart of Sacrificed, is a simple, but critical, question.
If the Catholic Church can do what it's done to me, a survivor — starting with ignoring and shunning me, openly, without fear of accountability or consequence, at the Mass of Reparation, as the cover art for my podcast shows — what else can they justify?
Rationalize?
When it comes to innocent children, most of all.
I don't know.
But I do know that I'll be damned if I allow what happened to me to happen to anyone else.
The Problem
The problem is that the treatment of too many survivors reflects a lingering, callous indifference on the part of the Catholic Church.
Epitomized by my treatment at my archdiocese's Mass of Reparation in September 2018.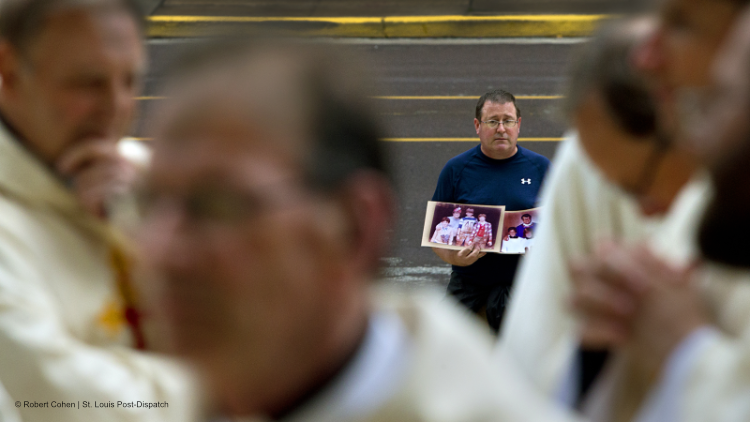 Click to Enlarge
Despite SPOTLIGHT, the Dallas Charter, Protecting God's Children,the USCCB's promise of Assistance Coordinators, the Pennsylvania Grand Jury Report, and Vos Estis Lux Mundi, the Pope's bill of rights for survivors.
Since SPOTLIGHT
The movie SPOTLIGHT exposed the horrible truth of the early years of the Catholic sex abuse crisis.
But what about survivors?
How much did SPOTLIGHT — the events the movie chronicled and the movie itself — accomplish?
Really?
I'm a survivor of the Catholic sex abuse crisis and I'm in a unique position to answer that question because my story picks up literally where SPOTLIGHT left off.
WANT
The sex abuse crisis was one of the darkest chapters in the history of the Catholic Church. One Catholics want to be over.
To move on from.
However, that impatience, while understandable, isn't appropriate.
Not if you care about survivors. And justice.
And children.
Supporting Resources
Sins of the Fathers is my collection of essays about the Catholic sex abuse crisis and my role in it. Some of the more important resources, when it comes to understanding my story, include...
GoFundMe
If you'd like to help support my efforts to create this podcast and expose the abuse of the abused by the Catholic Church, I've set up a GoFundMe...