Student of the Game. College BB Hitting Coordinator. Ted Williams, Mickey Mantle, Albert Pujols, Nolan Ryan, Mariano Rivera, and Justin Verlander obsessive. Rotational Hitting. Swing coach for MLB & college hitters. Hitting and Pitching DVDs & eBooks. Lecturer on innovation, entrepreneurship & elevator pitch. @thepainguy
WEBBOOKS, EBOOKS & DVDS
Why do I hope you will consider my baseball webBooks, eBooks, and streaming DVDs? I became the Hitting Coordinator for HSSU in February 2016. How have the guys hit since I started working with them?
| | | | |
| --- | --- | --- | --- |
| Year | Average | Slugging | XBHs |
| 2013 | .248 | .324 | 56 |
| 2014 | .298 | .412 | 72 |
| 2015 | .263 | .357 | 74 |
| 2016 | .311 | .449 | 144 |
| 2017 | .334 | .472 | 142 |
| | | | |
I discuss what we work on and why, and what I've worked on with my MLB clients, in my Lessons Learned.
DOMINANT & DURABLE
While I spend a lot of time thinking about pitching injuries, I'm just as interested in velocity as you are.

Harvey, Seaver, Fernandez, and Ryan
So, why are some pitchers both dominant and durable while others can't stay healthy?
Is it due to more than just luck?
What is the secret of pitchers like Justin Verlander who throw hard but also stay relatively healthy?
THE EPIDEMIC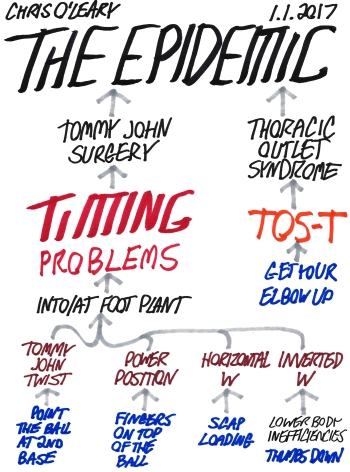 My focus of late has been on identifying the root causes of the Tommy John surgery and Thoracic Outlet Syndrome epidemic. That starts with three common, but dangerous, movement patterns...
Tragically, they are being sold as proper pitching mechanics but, in truth, they tend to create a severe problem with pitchers...
...that I call...
...and are the root cause of the injury problems of pitchers like...
GREAT NEWS FOR ELBOWS!

Dr. Glenn Fleisig of ASMI has come to agree with me that, at a minimum, there is no good reason to teach throwers and pitchers to point the ball at second base, a movement that I call the Tommy John Twist. As a result, he has recommended that USA Baseball change how they teach throwing and pitching.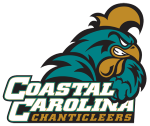 Chris,
I appreciate all u do.
I have nothing but great respect for your passion and conviction.
Stay on plane, my friend.
Kevin Schnall
Coastal Carolina Baseball
2016 NCAA D-1 National Champions
CONGRATS MARK TRUMBO!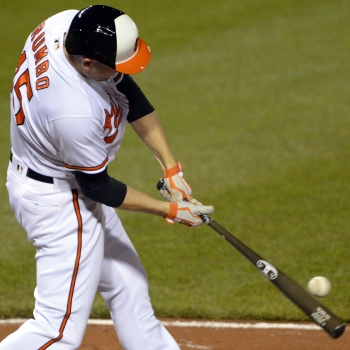 Congratulations to client Mark Trumbo on winning the 2016 MLB home run title. My Power Hitting Mechanics webbook and accompanying ebooks and flipbooks helped him improve his ability to hit for both power and average. My Mark Trumbo Hitting Diary explains how.
MAJOR LEAGUE CREDENTIALS
Major league hitters who I have helped get to the big leagues, or improve their performance, include...
I also consulted on the swings of several Cardinals hitters during August and September 2016...
Matt Holliday
Jhonny Peralta
Stephen Piscotty
I continue to work with prospects. I only charge my clients when they reach the major league level.
Contact me to learn more.
FREE 10-MINUTE CLINICS
Increasingly, instructors seem to believe more is more; that to stand out, you have to overwhelm people with information and drills. The more I work with both youth coaches and college players, the more I'm finding less is more. That's the logic behind my 10-minute...
It's also the logic behind all of my hitting and pitching products.
JEFF PASSAN, THE ARM & TIMING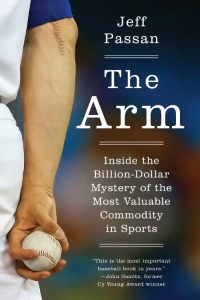 With the release of the hatchet job that is Jeff Passan's The Arm, I have put together my thoughts about the experience of being part of The Arm. Contrary to what Passan would have you believe, key to it is the topic I've focused on since 2007 and that you should as well...
WORLD SERIES PROVEN RESULTS

In addition to coaching hitting and pitching at the college level, I have a number of clients in the major leagues. Andres Torres was literally my first client and put up 6.5 fWAR in 2010. He is shown hitting a home run during the 2010 World Series.


Most recently, I worked with Tommy Pham of the St. Louis Cardinals, shown here hitting a home run to deep left field during Game 1 of the 2015 NLDS.