Welcome to ChrisOLeary.com, where I discuss the different projects I am working on, including the Inverted W.
SNOW SALE!

Baseball practices start tomorrow and there's 7 inches of snow of the ground. I'm celebrating by putting Nolan Ryan: Dominant and Durable on SALE for just $5.95 for a limited time.
MAJOR LEAGUE INSTRUCTIONAL EXPERIENCE

Despite my never having played baseball beyond grade school due to a shoulder injury, I have a number of clients who have played in the major leagues and two who have played on World Series teams. My most successful client to date is Andres Torres, who put up 6.5 fWAR in 2010 and is pictured above hitting a home run in the 2010 World Series.
THE SECRETS OF ALBERT PUJOLS' SWING

My newest hitting eBook is The Secrets of Albert Pujols' Swing. It is a detailed and comprehensive analysis of the swing Albert Pujols, of one of the greatest complete hitters of all time. The Secrets of Albert Pujols' Swing is available as a PDF and is just $14.95
HITTING & THROWING BASICS BUNDLE
I am constantly asked if I have any products for younger players. As a result, I have created a Hitting & Throwing Basics Bundle which is designed to get young baseball and softball players on track and, just importantly, help their parents and coaches keep them from getting off track.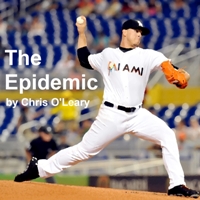 As a result the recent discussion about the baseball pitcher injury epidemic, I have started putting together a piece called The Epidemic that gives my view of what is happening, why, and what we coaches, parents, and physicians do about it.