Welcome to ChrisOLeary.com, where I discuss the different projects I am working on, including the Inverted W. If you are just getting to know me, you should know that my interests and experiences cover a pretty broad range.
All of my hitting and pitching products are currently on sale as part of my Christmas Sale.
THE EPIDEMIC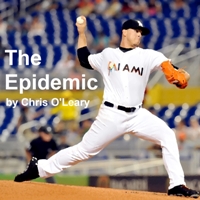 As a result of all of the discussion about the base-ball pitcher injury epidemic, I have started putting together a piece called The Epidemic that gives my view of what is happening, why, and what we can do about it.
THE SECRETS OF ALBERT PUJOLS' SWING

My newest product is my eBook on The Secrets of Albert Pujols' Swing. It is a com- prehensive analysis of the swing Albert Pujols, of one of the greatest complete hitters of all time. The Secrets of Albert Pujols' Swing is currently on SALE for just $14.95.