@thepainguy Student of the Game. Swing coach for MLB & college hitters. Accepting NEW MLB/MiLB CLIENTS. Past college Hitting & Pitching Coordinator. Ted Williams, Mickey Mantle, Albert Pujols, Nolan Ryan, Mariano Rivera, and Justin Verlander obsessive. Rotational Hitting. Hitting and Pitching DVDs & eBooks. Lecturer on innovation, entrepreneurship & elevator pitch.
@ivandoesnot Reluctant crusader on the Catholic church sexual abuse scandal. To help GoFundMe
BASEBALL

I'm nobody.
And I've helped transform the swings, and careers, of a number of major leagues hitters, including...
And helped reinvigorate the offense of HSSU, an NAIA baseball team for whom I was the Hitting Coordinator from February 2016 thru March 2017, after which HSSU decided to go in a more conventional direction in terms of hitting.
| | | | |
| --- | --- | --- | --- |
| Year | AVG | SLG | OBP |
| 2014 | .298 | .412 | .369 |
| 2015 | .263 | .357 | .350 |
| 2016 * | .311 | .449 | .400 |
| 2017 * | .334 | .472 | .420 |
| 2018 | .286 | .424 | .387 |
On the pitching side, I've spent the past two years studying Justin Verlander's pitching mechanics and trying to figure out how to prevent what's happening to pitchers like Alex Reyes...
I hurt my shoulder pitching when I was a kid, and wasn't able to play the game at a high level, so I'm not at all popular among the baseball establishment. They can't believe I know what I know and have do what I've done since I "never played." In fact, I've been accused, by fellow college coaches, of at best confusing young ballplayers.
When I'm not lying.
Whatever.
I've worked my butt off to learn what I have, and get where I am, and the only thing that really matters to me is that my clients are successful.
And they are VERY successful.
Want to become a client?
Student of the Game
When I started coaching and working with my kids and their friends, I didn't know anything -- less than nothing, in truth -- so I did what my Big 5 consulting background (AC and E&Y) taught me to do.
I started studying the industry.
That meant benchmarking the best practices of great hitters like...
Ted Williams
Mickey Mantle
Stan Musial
Albert Pujols
Mike Trout
...and great pitchers like...
Nolan Ryan
Tom Seaver
Mariano Rivera
Justin Verlander
Aroldis Chapman
...to see what they did and what made them successful.
Actually.
I say "actually" because I quickly came to understand that what I was taught, and what most people were and are still teaching, was and is not what the best players actually do.
If you want to learn what I discovered and what I taught my kids and now my clients, I offer a series of baseball webBooks, eBooks, and streaming DVDs.
Chris,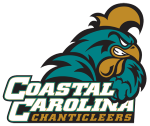 I appreciate all u do.
I have nothing but great respect for your passion and conviction.
Stay on plane, my friend.
Kevin Schnall
Coastal Carolina Baseball
2016 NCAA D-1 National Champions
FREE 10-MINUTE CLINICS
Increasingly, instructors seem to believe more is more; that to stand out, you have to overwhelm people with information and drills. The more I work with both youth coaches and college players, the more I'm finding less is more. That's the logic behind my 10-minute...
It's also the logic behind all of my hitting and pitching products.