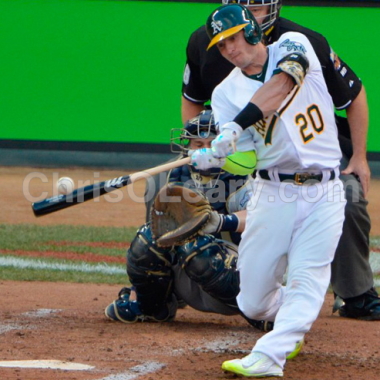 The Rotational Swing is the swing that is used by the best hitters in both baseball and fast pitch softball players. It holds an advantage over the Linear Swing because it allows the body to move as it was designed to move; with the Hips rotating ahead of the shoulders and powering the swing with the LARGE muscles of the Core, not the smaller muscles of the arms, wrists, and hands.
Rotational Swing
Why do I believe in and teach the Rotational Swing?
Andres Torres
I believe in and teach the Rotational Swing because Andres Torres, my first client, believed in it.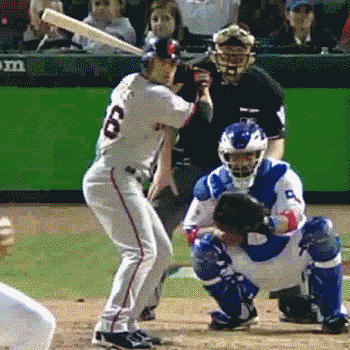 Andres Torres Home Run in 2010 World Series
As I discuss in detail in my description of My Experience with Andres Torres, in May 2008 Andres came to me with some questions about how Albert Pujols moved.
Actually.
As Joe Lemire told the story in Sports Illustrated in October 2010...
Torres' favorite is Pujols. He is in such awe of Pujols' swing that he'll not only watch his at-bats but go online and use Google to find out more. In early 2008 he found some flipbooks breaking down the Cardinals first baseman's swing frame by frame and out of the blue called the website's creator, a St. Louis area suburban dad named Chris O'Leary who has read voraciously about hitting but has no professional background, and said, "Hey, I read your stuff. It really made a lot of sense. Tell me more about Connection."
While what stood out to me from our first conversations was the importance of the concept of Connection, it turns out that Andres' key take-away was something even more fundamental.
In his book A Band of Misfits, which tells the story of the 2010 San Francisco Giants, Andrew Baggerly describes what the key was for Andres...
But after the 2007 season, Torres remained stuck in Triple A, and he knew something had to change. With the help of Chris O'Leary, a private hitting coach, he began looking at all the video he could find on hitters he admired, starting with Albert Pujols. He saw the way they generated power by rotating through the pitch.
Andres mentioned me in a 2012 interview after being traded to the Mets and again talked about his key take-away.
I know about training, but hitting was difficult. And then in '08... There's a guy called Chris O'Leary (a St. Louis fan who kept online flipbooks breaking down Pujols' swing). He's online. He talks about Rotation. He's got video examples of Pujols, and I watched that.
If the concept of Rotation was so important to Andres Torres, who am I to argue with him?
Pictures
After understanding how important that Rotational Swing was to Andres Torres — and the very basic concept of Rotation — I started paying attention to what the best hitters looked like at contact.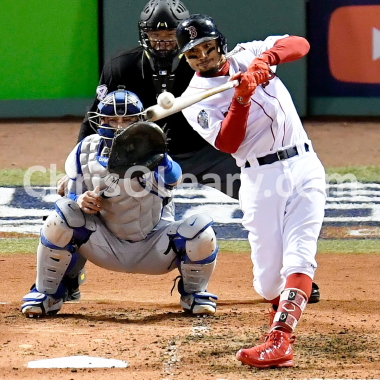 Mookie Betts' Rotational Swing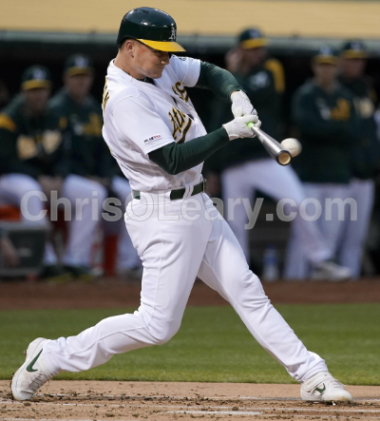 Matt Chapman's Rotational Swing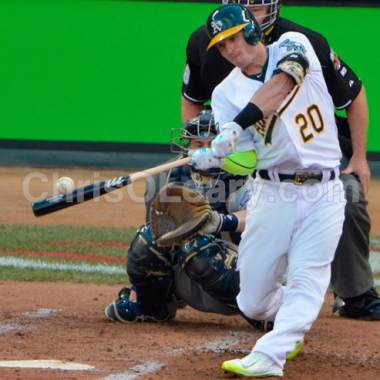 Josh Donaldson's Rotational Swing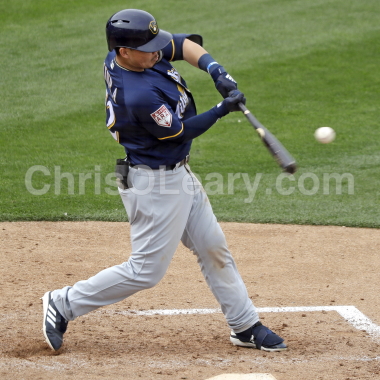 Keston Hiura's Rotational Swing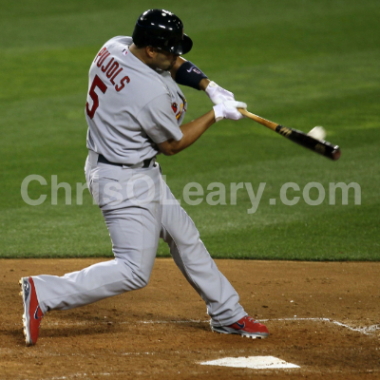 Albert Pujols' Rotational Swing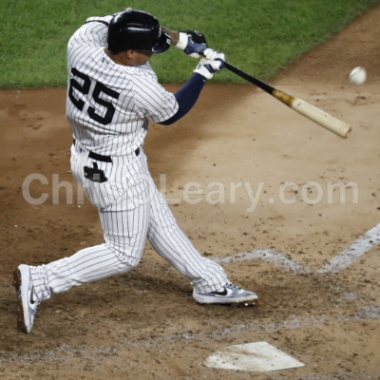 Gleyber Torres' Rotational Swing
Video
At the same time, I was collecting video of Albert Pujols to show Andres Torres.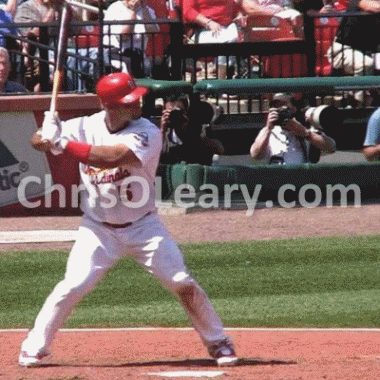 Albert Pujols' Rotational Swing
While some people like to talk about how Albert Pujols stays closed, I couldn't help but notice that Albert Pujols had the very definition of a Rotational Swing.
Fundamentally
This picture of David Freese from 2011 is one of my favorites precisely because of what it says about the Rotational Swing.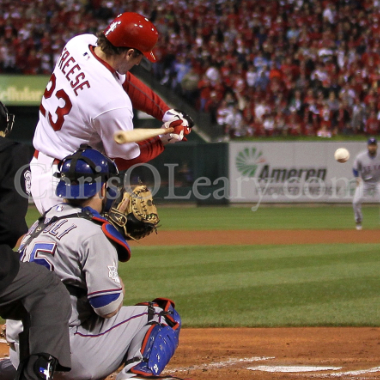 David Freese's Rotational Swing
What has David Freese done to swing?
BESIDES rotating?
What's Going On?
If the Rotational Swing is so obviously what the best hitters do — actually — then why do so many people preach against it?
Still?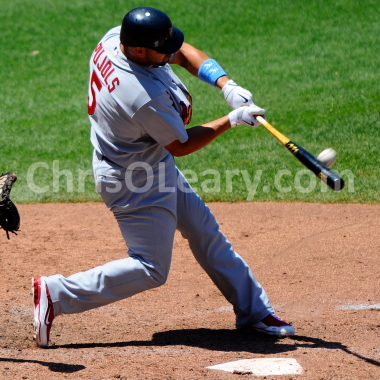 Albert Pujols' Rotational Swing
Part of what's going on is that Stay Closed CAN be a good cue.
If not taken literally.
If a hitter thinks Stay Closed as long as possible, that can increase the explosiveness of their swing.
The problem is that too many people blame Rotation for flaws that are actually due to problems with Adjustability.
As Andres Torres found, by reducing or eliminating Rotation, not only have you not fixed the actual problem, you've also pretty much guaranteed that you won't hit the ball hard enough to get lucky every once in a while.