Fr. LeRoy Valentine was a serial child sexual abuser...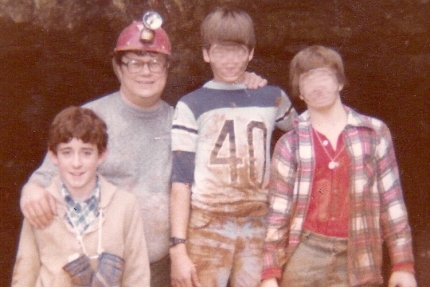 ... and the Catholic priest who sexually exploited, abused, and assaulted — raped — me and countless others...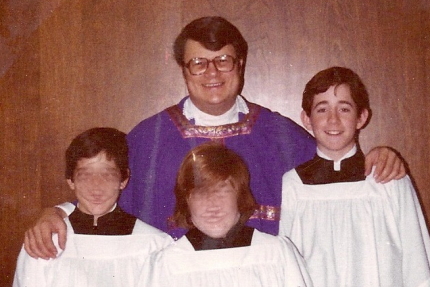 ...from 1977-1981 at the Church of the Immacolata in Richmond Heights, MO, a suburb of St. Louis.
Father LeRoy Valentine
Fr. Valentine may have gotten 100 guys just at Immacolata and may have had many as 1,000 victims, in total.
At least some of Father Valentine's actions were witnessed — and ignored — by one of the most prominent members of the Catholic Church, including...
Due to the involvement of My Friend the Cardinal, not only won't the Archdiocese of St. Louis admit that I'm telling the truth, but I'm the subject of a...
However, I've had plenty of people reach out to me with stories of...
I tell the story of my experiences with Father Valentine in detail in a number of pieces, including...
I'm trying to bring Fr. LeRoy Valentine and his enablers to justice, so if you have any information, please e-mail me at ivandoesnot(at)gmail dotcom
Postings
Father LeRoy Valentine was posted in and around St. Louis.
1977 May 25 Immacolata
1981 June 2 Mary, Queen of Peace
1982 April 14 Saint Pius X
1984 March 5 Saint Gabriel the Archangel
1988 June 22 Immaculate Heart of Mary
1994 June 14 Saint Joseph, Farmington
1994 September 5 Pastor, Sacred Heart, Elsberry
1999 October 4 until March 2002 Associate Pastor, Saint Thomas the Apostle, Florissant
Corroboration
I'm not the only person who knew there was something wrong with Fr. LeRoy Valentine.
Apparently, LOTS of people knew.
But nobody told my parents or me.
One public, corroborating statement can be found in the comments of this piece.
I went to Immacolata parish and school 1976–1979. I knew Fr. Valentine (and Cardinal Dolan, then Fr. Dolan, there at the same time) well. Fr. Valentine was known throughout SLU High and other private high schools and even SLU because kids at Immacolata would share with their older siblings. His behavior with the boys was always creepy and highly suspect. I told my parents and some other girls told their parents too, but we were blown off. I even told a couple of teachers I suspected inappropriate behavior (hugging boys waaaay to long, then rubbing their chests, not to mention the constant attempts at wrestling). The boys I asked always denied abuse, but admitted to hating the hugging and touching.
- Connie Kidwell
I also found a corroborating statement about Fr. LeRoy Valentine in the comments of this SNAP press release...
In 1975 when he was still a deacon he tried to molest me while parked in front of my parents house (he was dropping me off after a

CYC

event). The story is longer and complicated but what is nagging now is the desire to say I'm sorry to those who were abused after me.
- James Turner
May 10, 2013
The worst day for me was...
...because that was the day Fr. Valentine was permanently removed and I wasn't warned.
Much less helped.
Finally.
Archbishop Robert Carlson
In 2019 I asked...
...to do the right thing.
To stop lying.
To help me. Finally.
He chose not to.
Pope Francis
I discuss the worst of the misdeeds committed by the Archdiocese of St. Louis in my two letters to the Vatican and the Pope...
Contact
If you have information about Father LeRoy Valentine, you can contact me at ivandoesnot at gmail dot com.