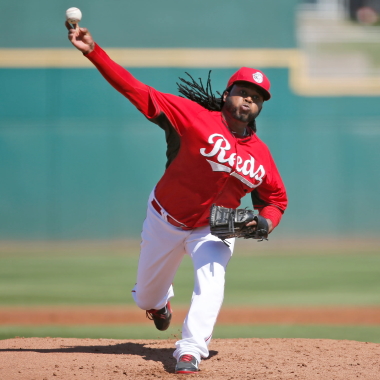 Arm Slot refers to the angle, relative to the ground, that the pitcher's arm comes through at the Release Point. In the best, healthiest pitchers, Arm Slot is determined by Shoulder Tilt; the Arm Slot rises as the pitcher's shoulders tilt.
In the picture above, Johnny Cueto is demonstrating a very typical three quarters Arm Slot, as in three quarters of the way up between submarine and overhand.
That's important, and I mention it, because, by mandating a pitcher's Shoulder or Head Tilt, as Tom House does, you — by necessity — are forcing them to throw from a certain Arm Slot. That's a problem due to the relationsip between Arm Slot and injuries in kids, at least.
Arm Slot
This is one of my most popular pieces on pitching mechanics and, as a result, I've expanded it over the years.
Injuries
In general, a pitcher's Arm Slot isn't a huge contributor to injuries.
In adults.
I discuss what the research says about the relationship between...
...in my piece of the same name.
Myths
The origin of this piece was a few years ago when I was going through my files and came across an article in which the author described the three different arm slots...
As I read through, I found there were a couple of problems with the assumptions that underlay the article, starting with the relationship between Arm Slot and Elbow Angle.
The first problem that I had with the article is a minor one. generally, there are four main arm slots that pitchers throw from...
Overhand
3/4
Sidearm
Submarine
Of course, the truth is that there are an infinite number of arm slots ranging from 45 degrees below the horizontal (submarine) to 75 or 80 degrees above the horizontal (overhand).
The bigger problem I had was how it described the 3/4 arm slot and, in particular, how it is achieved.
In the picture that accompanied the article, the author described the 3/4 arm slot as one in which the shoulders were horizontal, the Pitching Arm Side (PAS) upper arm was also horizontal (such that the PAS elbow was at the level of the shoulders), and the PAS forearm was vertical (with the PAS elbow bent 90 degrees).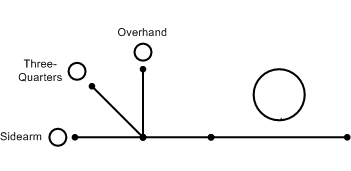 Arm Slot - Perception
The problem is that this isn't an accurate description of the 3/4 arm slot because it isn't physically possible. There is no way for someone to throw (at speed) while keeping their PAS forearm vertical.
Instead, as the shoulders start to turn, the PAS forearm bounces or lays back so that it is horizontal (but still level with the shoulders). The PAS elbow then rapidly extends as the shoulders start to slow down. As a result, if their shoulders are level, then someone who thinks they are throwing from the 3/4 arm slot is actually throwing from what could be more accurately described as a sidearm arm slot. The only way to actually throw from what could be described as a 3/4 slot is to tilt the shoulders 45 degrees.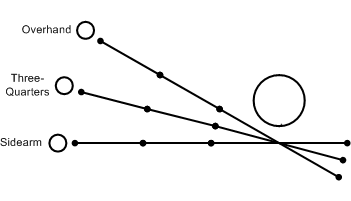 Arm Slot - Reality
That is what Jeff Suppan is doing in the photo below; tilting his shoulders to raise his release point.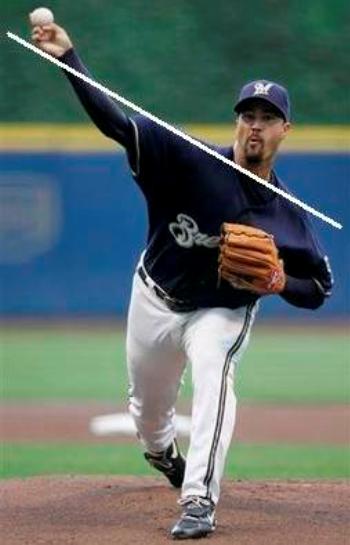 Jeff Suppan - Shoulder Tilt = Arm Slot
All of this reflects what I think is a bigger problem with the state of the art of pitching instruction; I don't think many pitching instructors really understand what the body does as the ball is thrown. As a result, they sometimes give advice to people that is out of touch with reality. They also make statements like "arm slot is genetic" when the truth is that changing your arm slot is as simple as tilting your shoulders more (or less).
What The Pros Do. Actually.
Let me illustrate what I'm talking about with some photos of major league pitchers.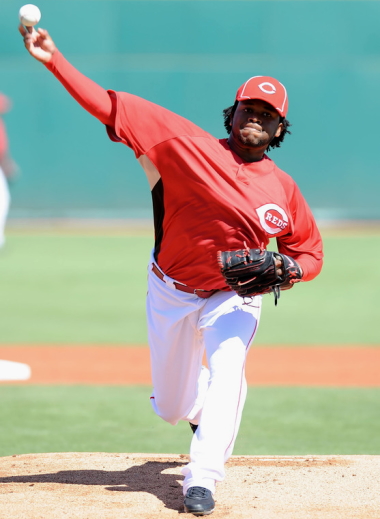 Johnny Cueto
First, it's insane to judge Arm Slot unless you are looking at the pitcher head on or nearly so.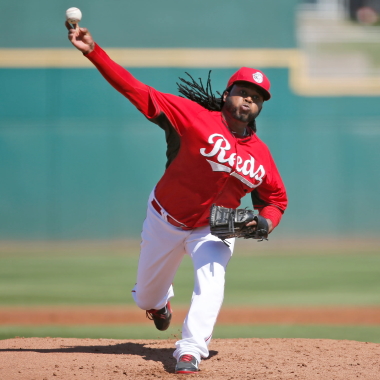 Johnny Cueto
A head-on view of Johnny Cueto shows his High 3/4 Arm Slot, but that's only clear because we can see both his shoulders and his shoulder tilt.
Sandy Koufax
A head-on view of Sandy Koufax shows that he threw from a VERY High 3/4 Arm Slot, if not Overhand.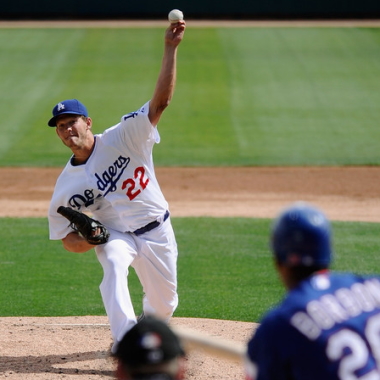 Clayton Kershaw
The same is true of Clayton Kershaw; note his steeply tilted shoulders.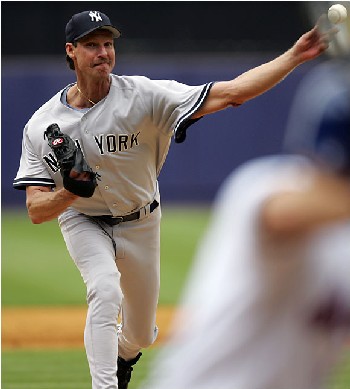 Randy Johnson
Randy Johnson was the prototypical sidearm pitcher.
As you can see in this photo, his shoulders — and thus his PAS upper arm and forearm — are level as he releases the ball.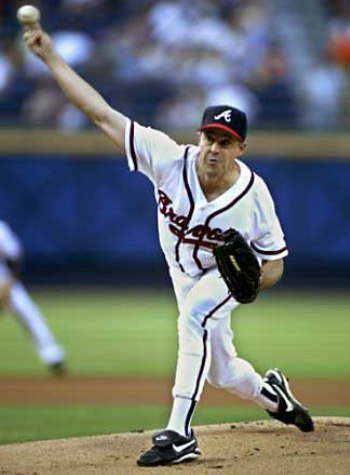 Greg Maddux
Greg Maddux has a fairly pronounced shoulder tilt and could be described as someone who threw from a 3/4 arm slot.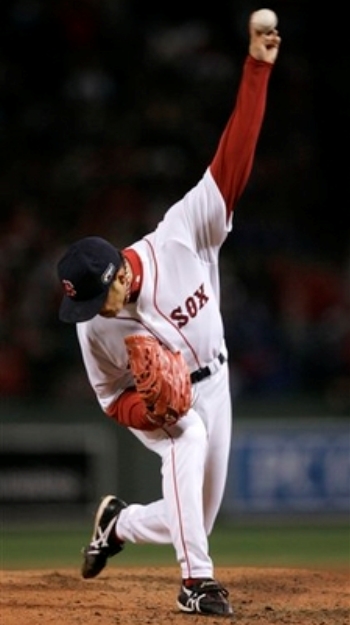 Hideki Okajima
Hideki Okajima is another example of a pitcher who could be described as throwing over the top. Notice how much his shoulders are tilted in the photo above.
This picture also shows the potential problem with super-high arm slots.
Head jerks.